…
PACKS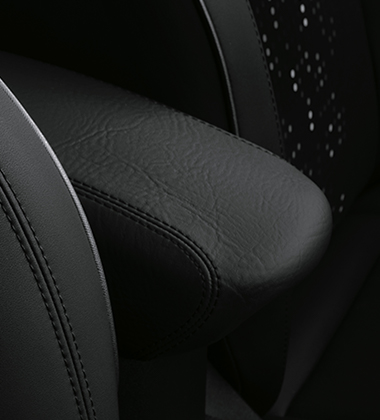 FRONT ARMREST
Added comfort for driver and passenger: the foldable front armrest is a real versatile solution.
THIRD HEADREST
The third headrest offers full safety and comfort for all passengers travelling in the back seats.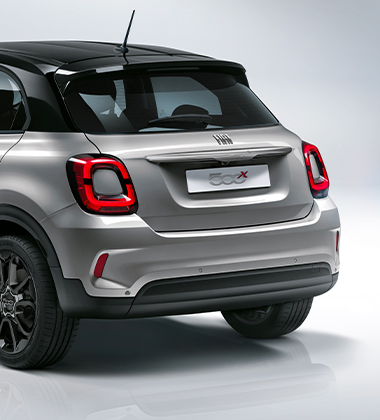 CARGO BOX
The cargo box is designed for maximum versatility and customisation: more room for everything you need.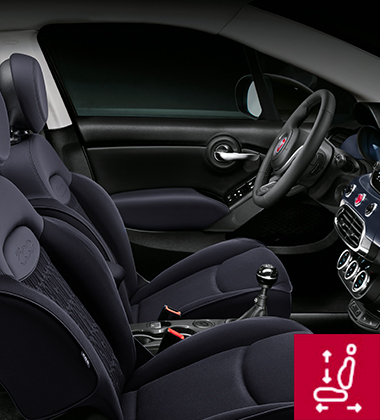 DRIVER'S SEAT ELECTRICAL LUMBAR ADJUSTMENT
Make your journeys more comfortable than ever. With the touch of a button you can now adjust the driver's seat to provide lumbar support for driving.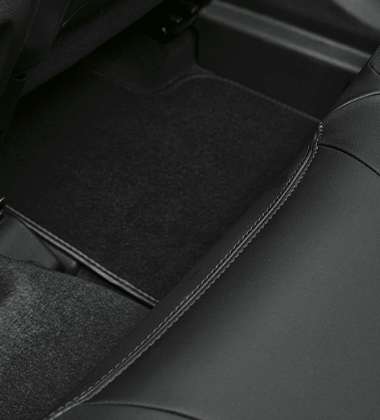 FLOOR MATS
Protect the interiors of your 500X Club with the dedicated floor mats.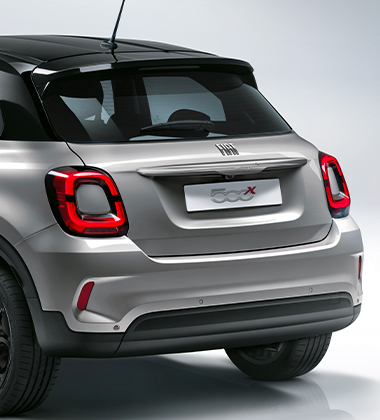 STORAGE HOOKS
Hang what you need and bring it with you on to your next adventure.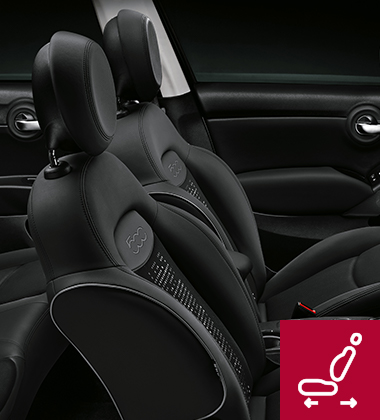 PASSENGER SEAT ADJUSTMENTS
Take care of your passengers' comfort, let them adjust their seat and enjoy the journey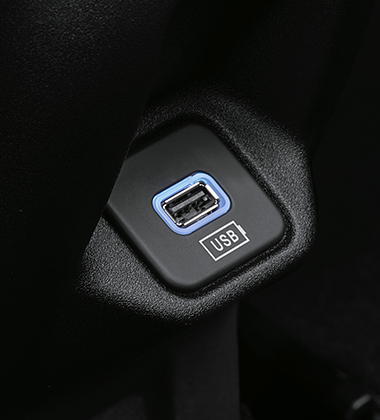 REAR USB PORT
An additional USB port to provide connectivity to rear passengers.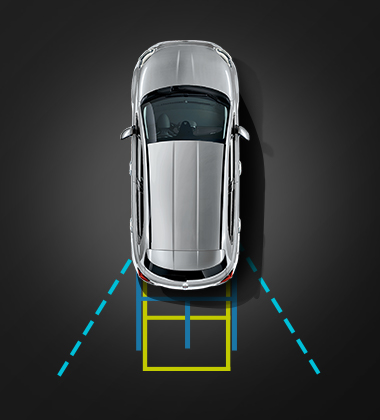 REAR PARKING CAMERA
An additional eye on objects behind the vehicle, with a dynamic grid to help you park.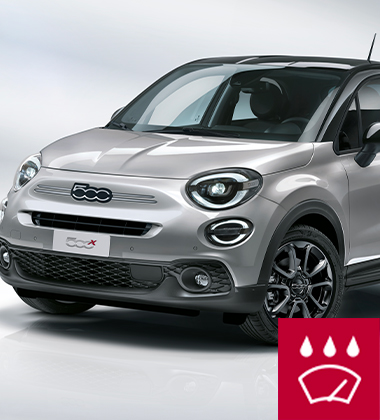 RAIN SENSORS
The sensor will automatically turn on the wipers in case of rain.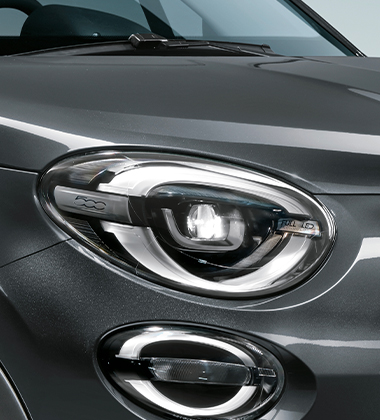 LED HEADLIGHTS
All the power and efficiency of LED technology for advanced visibility on the road.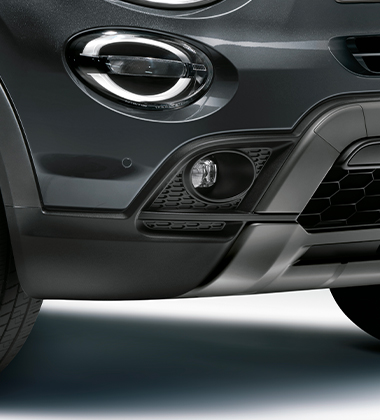 LED FOG LAMPS
Advanced visibility on the road ahead of you, even when it's foggy.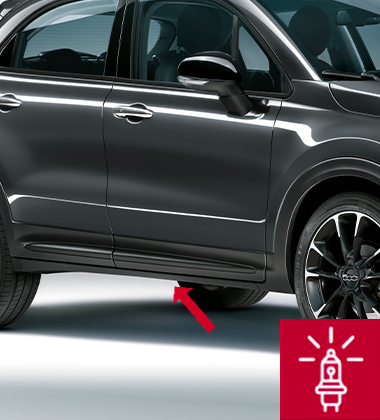 PUDDLE LIGHTS
These lights are designed to illuminate the ground in front of the doors to offer you full comfort and visibility as you step inside or outside the car.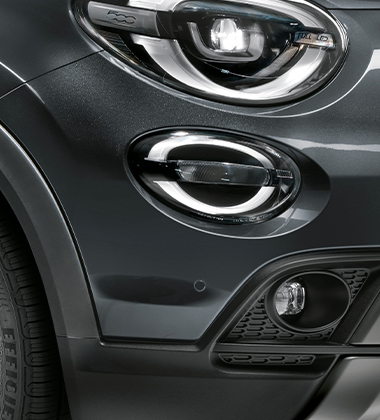 LED DRL
Keep the road illuminated at best during daytime
PACKS

CLUB+ PACK

FRONT ARMREST

Added comfort for driver and passenger: the foldable front armrest is a real versatile solution.

THIRD HEADREST

The third headrest offers full safety and comfort for all passengers travelling in the back seats.

CARGO BOX

The cargo box is designed for maximum versatility and customisation: more room for everything you need.

DRIVER'S SEAT ELECTRICAL LUMBAR ADJUSTMENT

Make your journeys more comfortable than ever. With the touch of a button you can now adjust the driver's seat to provide lumbar support for driving.

FLOOR MATS

Protect the interiors of your 500X Club with the dedicated floor mats.

STORAGE HOOKS

Hang what you need and bring it with you on to your next adventure.

PASSENGER SEAT ADJUSTMENTS

Take care of your passengers' comfort, let them adjust their seat and enjoy the journey

REAR USB PORT

An additional USB port to provide connectivity to rear passengers.

REAR PARKING CAMERA

An additional eye on objects behind the vehicle, with a dynamic grid to help you park.

RAIN SENSORS

The sensor will automatically turn on the wipers in case of rain.

LED HEADLIGHTS

All the power and efficiency of LED technology for advanced visibility on the road.

LED FOG LAMPS

Advanced visibility on the road ahead of you, even when it's foggy.

PUDDLE LIGHTS

These lights are designed to illuminate the ground in front of the doors to offer you full comfort and visibility as you step inside or outside the car.

LED DRL

Keep the road illuminated at best during daytime