…
OUR WORLD OF ACCESSORIES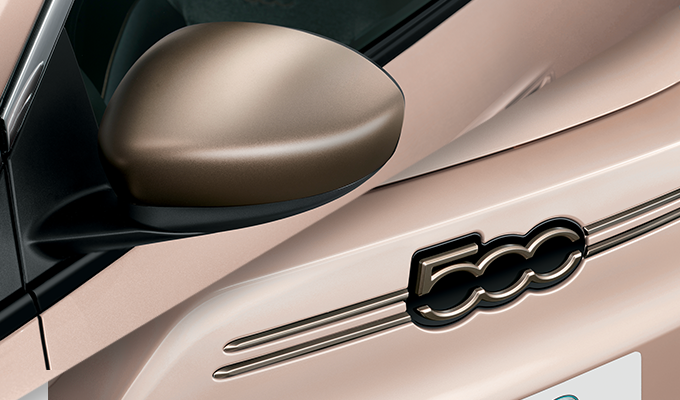 FASHION COLLECTION
Bring a touch of glamour to your New 500: discover fashion by Mopar®, authentic accessories with Brass accents. Make your car unique with the dedicated front and rear logo, shine in the traffic with your mirror covers, and enjoy other stylish details.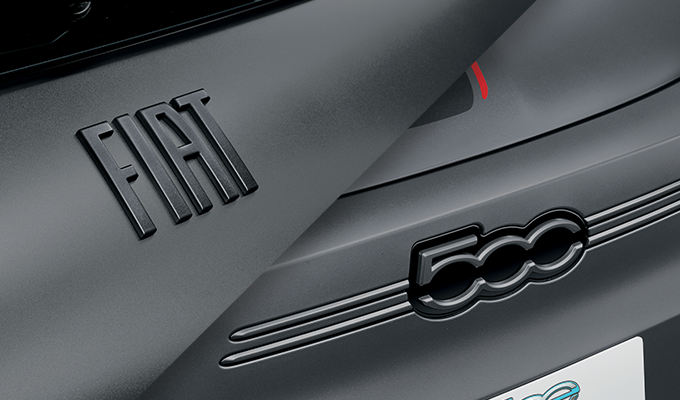 TECHNO SPORT COLLECTION
If you're looking for a sporty attitude for your New 500, you are in the right place. Enjoy all the Techno Sport accessories by Mopar®: matt grey logos to show off your style, dedicated mirror covers to reflect your personality, and much more.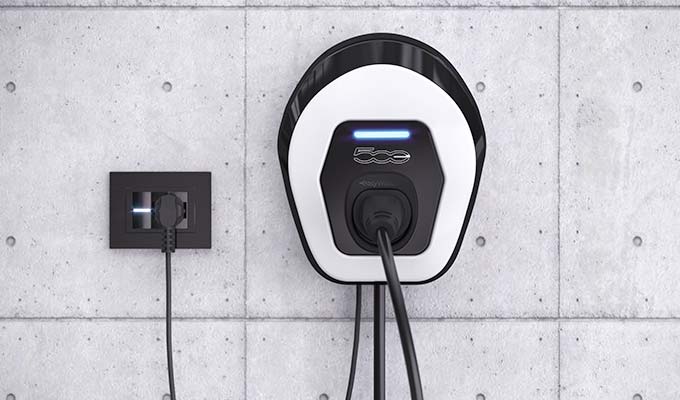 EASYWALLBOX
The quickest and simplest way to charge your new 500 at home.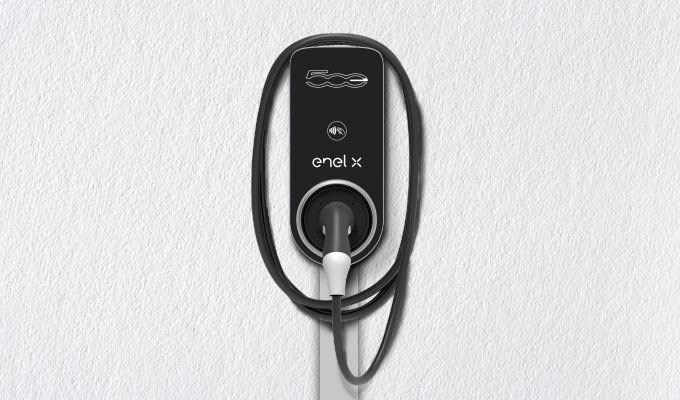 CONNECTED WALLBOX
Charge your new 500 with remote connectivity: works with Wi-Fi, 4G/3G and Bluetooth.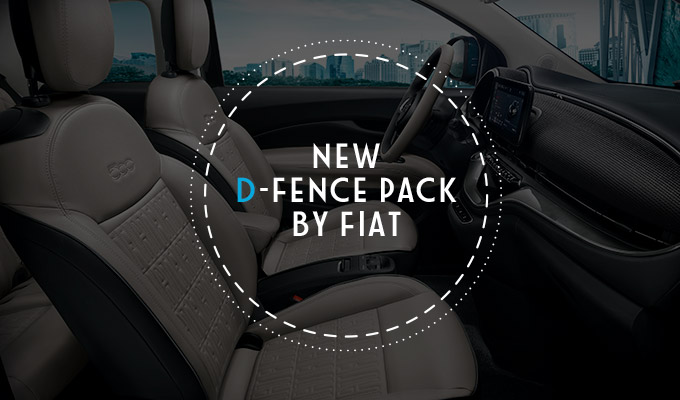 D-FENCE PACK
The pack contains the Prime Cabin filter, which traps almost 100% of allergens and dust, an Air Purifier with an integrated HEPA Filter, which removes up to 98% of airborne bacteria, and finally an UV Lamp that eliminated bacteria up to 99%.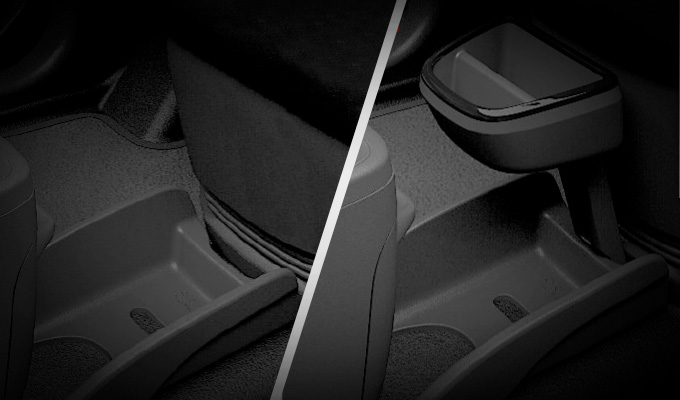 TUNNEL SPACE ORGANIZER
You can customize the central tunnel according to how much space you need with the new modular organizer. Just choose between Base Organizer or Multi Basket.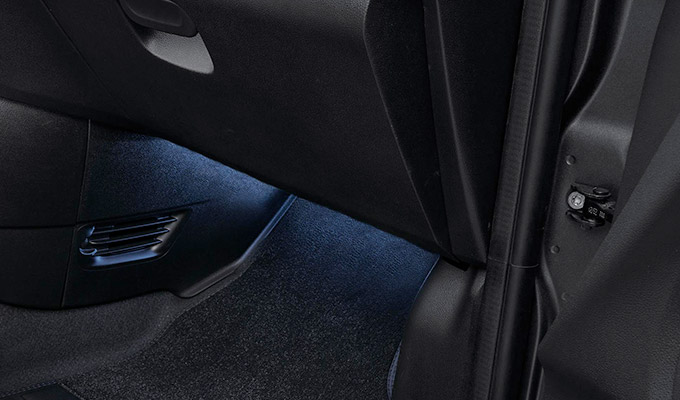 LIGHT CUSTOMIZATION
Protection for the interiors, with an extra touch of style and ambient light thanks to the Illuminated Door Sill Plate.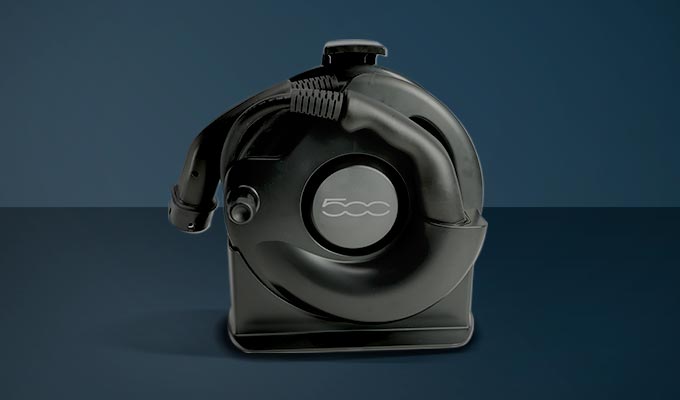 CABLES & ORGANIZER
You can have our Charging cable Mode 2 and Mode 3 well organized in the trunk thanks to the Cable Reel.